Winter Sunshine Owl Prowl & Luncheon
February 20, 2016 (only a few seats left!)
& February 21, 2016
Once these dates are filled we may announce additional ones, so please check back.

10:00 a.m. ~ 5~6:00 p.m., depending upon the owls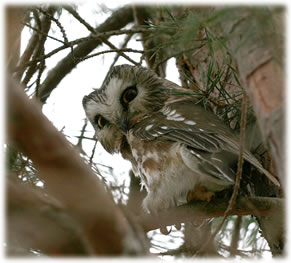 Conducted during the day, traveling in a comfortable motor coach and limited walking, this outing is perfect for young and old alike. Three generations of women from a Grimsby family came on our 2013 Owl Prowl with their 91-year old grandmother!
You'll be on the prowl for owls along with a special lunch in a cozy restaurant. This tour makes an incredible present for someone in your family. Beautiful Gift Certificates available.
EASY DESIGNATION and fun for young and old alike.
I am very excited to tell you that Niagara Nature Tours is once again offering an Owl Prowl. Our fieldtrip will be lead by one of Canada's best known birders.
A donation will be made from our outing, to my neighbours at The Owl Foundation. On the day of our field trip we will conduct a draw for two people to go on a tour of The Owl Foundation, during their open house in the autumn.
We will be riding in a warm motor coach with a washroom and comfortable seats. We will travel throughout the Peninsula looking for the owls that our scouts have previously spent the past 4 months looking for. We will be joined by an internationally recognized local birder who will lead us through the forests, parks and byways explaining about the owls we are seeing.
We are hoping to see a number of species including Screech, Great Horned, Long-eared, Short-eared and Snowy Owls. In the past we have seen between four to six species.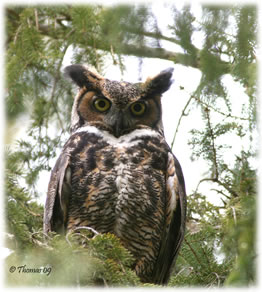 A lot of work goes into organizing an owl prowl and many hours are put in ahead of time scouting for the owls, so that on the day of the Owl Prowl, there is a good chance at actual sightings. Winter is still a good time of year to see owls. The leaves are off the trees, the birds are out flying and hunting and some are sitting in nest boxes. If we are lucky we'll see a Great Horned Owl sitting on her nest. It's the right time of the year as believe it or not they've already bred and laid their eggs.
Call Carla at 905-562-3746 or email her by clicking here to book a tour or to purchase Gift Certificates! You can also call toll-free at 1-888-889-8296.
Our guides and photographers for the event are: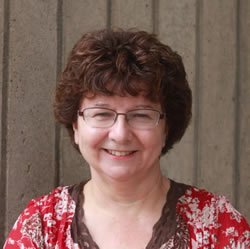 An avid Niagara birder, Marcie Jacklin, is also an experienced birding guide. Ms. Jacklin is very familiar with the birds of Niagara having coordinated bird counts within the Niagara Peninsula over many years and having contributed to the 2010 publication, Niagara Birds. She is currently a member of the Ontario Field Ornithologists board of directors and is a former director with the Buffalo Ornithological Society.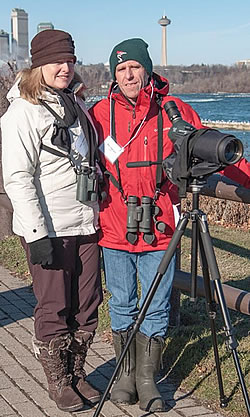 Bob Highcock is a keen birder that has assisted with many bird counts in the Niagara Region. He is the President of the Peninsula Field Naturalists Club and author of the birding blog, Tales of the Nishiki. When he's not working in the science education industry, Bob can usually be found in the field with his wife Jean Hampson, searching for their next Niagara lifer bird or finding an interesting trail for a club outing.
Jean Hampson graduated from Brock University with a science degree specializing in biology. In her career at the humane society, Jean was the go to person for bird identification. She is currently a member of the Peninsula Field Naturalists Club board of directors. Jean enjoys birding in Niagara and beyond with her husband Bob Highcock and spotting lifers for their ever growing lists.
Mary Jane Hall, a member of the Port Colborne Camera Club and Welland Camera Club, is accompanying us on our Saturday, February 20th fieldtrip. Mary Jane lives on a Wainfleet hobby farm, where horses take up a lot of her time. Even so, she's been volunteering at the Wainfleet Fall Fair for a few years now. Since retiring she's taken up photography as a new hobby, and she will document our day with her beautiful photos. She is looking forward to learning about owls.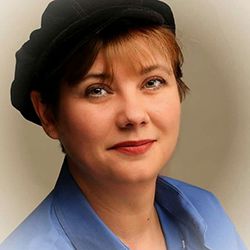 Noted Ridgeway photographer, Natasha Pisano, is joining us on Sunday, February 21st.
"As a young child, my camera was like my second hand. Always there, always ready. Ready to record the moment. It wasn't until later in life that my thoughts solidified and a eureka moment pointed me to my life's ambition, and that was to be a photographer!"
Specializing in corporate headshots and events, as well as personal portraits, Natasha will be there to capture the moments of you enjoying your passion as naturalists and photographers.
Call Carla at 905-562-3746 or email her by clicking here to book a tour or to purchase Gift Certificates! You can also call toll-free at 1-888-889-8296.