Winter Wings Over Niagara River & Luncheon
Sunday, December 3, 2017
8:45 a.m. – 3:30 p.m.
Cost: $97 inclusive
Are you local and often wondered why there are hundreds of people lining the Niagara River lookouts from mid-November through December? Find out by joining avid birder John Black, retired Brock University physics professor, and Dan Salisbury, a second-generation birder from the Niagara Peninsula. On Sunday December 5 they will be the distinguished guides leading a tour along the Niagara River to discover why it's been called a paradise for over wintering waterfowl and gulls.
With limited walking this outing is excellent for young and old, experts and novices. Board our comfortable motor coach for a day of camaraderie and fun, stopping for a lovely lunch. With scopes and expert guidance meet the ducks, geese, gulls, vultures and swans, considered our most attractive and stunning wildlife. Bring your binoculars (if you have them) and cameras.
The Niagara River Corridor, a globally significant bird area for gulls and waterfowl also includes a myriad of bird species including loons, vultures, grebes, swans, peregrine falcons and bald eagles. It supports one of the world's most spectacular concentrations of gulls, with 21 species recorded and one-day counts of over 100,000 individuals. Having migrated south from Greenland and the Canadian Arctic, they feed on alewives, shiners and other small fish in the rushing open water.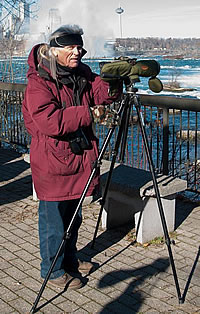 Dan Salisbury is a second-generation birder from the Niagara Peninsula and has been birding since the late 1940s. He is a retired teacher/administrator from the Peel Board of Education. His world birding has yielded 7100 species of birds.
(Left Picture: Dan Salisbury on Winter Wings over Niagara, December 2014 Field Trip. Photo credit: Dave Robinson)
John Black (below), now a retired professor of physics at Brock University and an avid birder, arrived in the Niagara Region in 1966. Having spent most of his career on the study of condensed matter, he turned in 1993 to researching the nocturnal calls of migrating birds and the migration of birds as seen on weather radar. Results of these studies have been published in Birders Journal and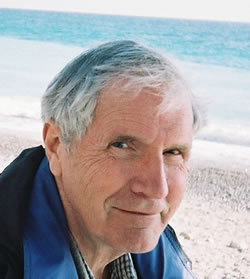 The Auk. In 2010 he and Kayo Roy produced the book Niagara Birds which sold 2000 copies. He has served as councillor and webmaster for the Association of Field Ornithologists, as regional coordinator for Niagara during the second Ontario Breeding Bird Atlas, and as a board member of the Peninsula Field Naturalists. He is currently past-president of the Ontario Field Ornithologists. One of John's present ambitions is to see representatives of all the families of birds in the world.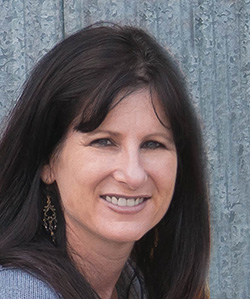 Photographer Paula Cheese from St. Catharines is accompanying us on our fieldtrip. She is willing to take professional photos of anyone interested in purchasing them directly from her at a later date (avoiding those that do not want to be photographed).
Paula has been doing photography for over 25 years and is very passionate about it. She specializes in HDR photography which has brought her into "real estate" photography". She loves being behind a camera and taking photos, and also enjoys hanging out with her family and friends.
Visit Paula Cheese Photography.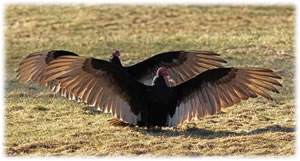 We have beautiful Gift Certificates if you would like to give this fieldtrip, or a future outing as a gift.
Don't forget our special for anyone booking 3 tours within the year, to be offered a 4th tour for free or at a greatly reduced price depending upon the tour.
Space is limited so call Carla early at 905-562-3746 or 1-888-889-8296 or email [email protected]
Note: Turkey Vulture photo is by Brian Morin, photo from the Ontario Field Ornithologists website, permission to use graciously provided by John Black.